WAGGY WALKERS Salisbury, Wiltshire.SP5-2JN

WAGGY WALKERS
provides the best loving care for your pets!

ABOUT US
We are here to care for your pets when you can't. Need your rabbit fed while you're away? Need some company for your cat? Need to have your dog taken for a walk.

SERVICES
Our services include daily walks, one off walks, feeding, playing with your pet and cleaning littertrays etc. You can rely on us whether you're away for a few days or weeks. We also provide daily dog-walking services. And we are just a bark, meow, or chirp away!
This is our largest rabbit Benji with yours truly.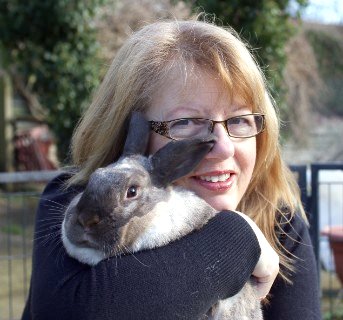 ABOUT ME
Hello my name is Anne I am one of life's nurturers and love people, animals and plants. I am honest, trustworthy, caring and respectful and like to think I treat others as I would wish to be treated.
I live close to the New Forest where there are lovely places to walk my dog Floss.
Based in the Downton area I will cover Woodgreen, Hale, Breamore, Redlynch, Downton, Charlton-all-Saints and surrounding villages and into Britford, Odstock, Nunton, Bodenham and Harnham areas of Salisbury.

I am an animal lover and can not imagine living without pets around me. I am particularly concerned for the welfare of rabbits as although they are Britains third most favourite pet they don't always get a good deal.
I am a member of The Rabbit Welfare Association which I would recommend for any rabbit owner as the information is first class and the four magazines you receive per year are brilliant and delivered to your door all include in your modest membership fee.
The aim of the RWAF is to educate pet owners about the needs of rabbits and thus encourage better care for our long eared friends. That is my aim too.

Apart from the humans, I share my life and my home with many pets:- Floss the dog; Monty and Cookie cats and Benji, Lilly and Lucy rabbits.
I have fostered for CPL and have taken in rescued animals.
I know how much I worry about my pets when I leave them in the care of others so I want you to be confident that when you leave your pets in my care they will be well looked after.

I will bestow love and affection on your pets when they are in my care
.
Contact me on:- annefricker@hotmail.co.uk

WHAT DOGS LIKE

Walks, food, love, more walks, play, company interaction with people and other dogs , more walks and play etc
Many dogs have funny behaviour issues but did you know that when we are walked and excecised we are so much more contented with life.
If you are finding it difficult to walk your dog then WAGGY WALKERS can do it for you.
FLOSS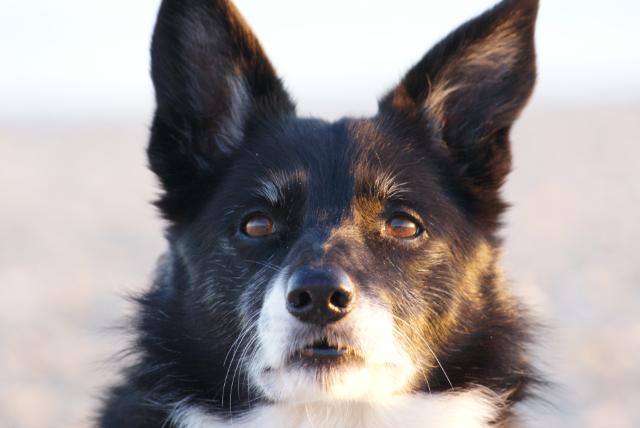 Hello
My name is Floss and I am a border collie, Anne's special girl.
I am well behaved and friendly with people and all species of animals.

I live with cats and rabbits and they all love me.

The cats greet me and rub round me when I come home from a walk. They kiss me and I sniff them which makes them kiss me more!
The rabbits use me as an obstacle and jump all over me
I know I know! Dogs are supposed to be dangerous to rabbits and they are but this dog, me, well I have been well trained and I am good natured so I am a bit of a push over when it comes to rabbits and other small furries for that matter.
I am a happy little dog and will be pleased to meet you if your doggie would like to walk with us here at WAGGY WALKERS
Love from Flossy

Ps Look for me on facebook WAGGY WALKERS page